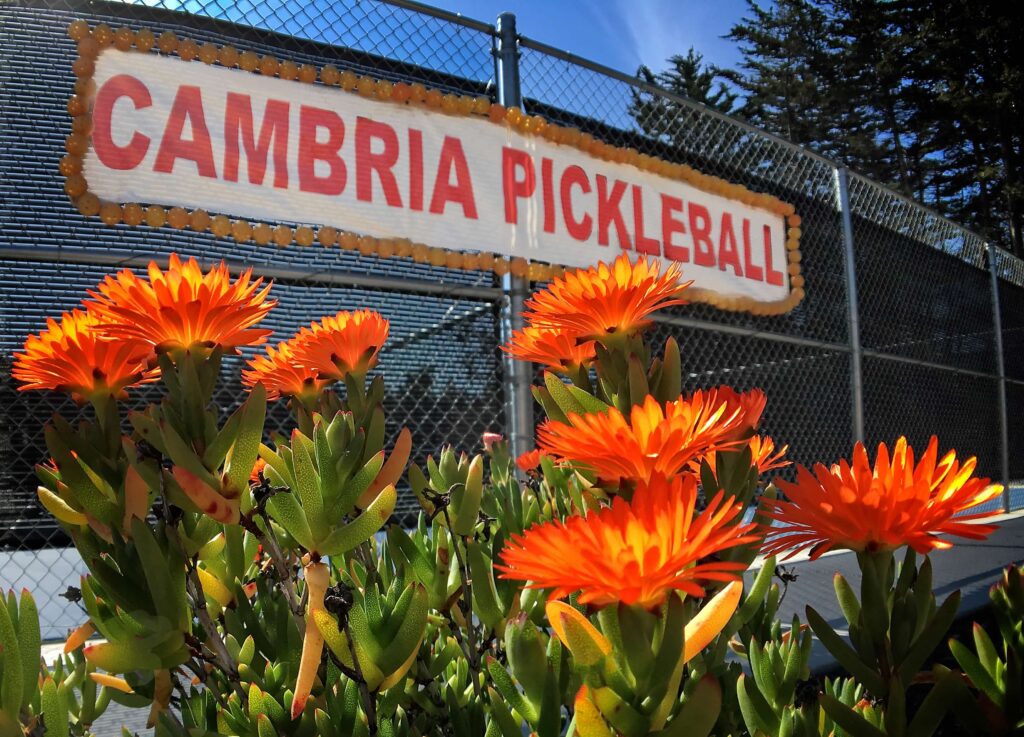 In May of 2012, a group of Cambrians began playing a sport sweeping the nation, Pickleball.  The number of players has increased steadily and today we number 100+ members. Known as "Cambria Pickleball by the Sea, Inc." we play at the Old Cambria Grammar School, 1350 Main Street. The courts are open for play every day when the first member arrives to unlock the courts. This may be as early as 8 AM but the first member who will open may not arrive until 8:30 or as late as 9AM. The courts remain open until the earlier of dusk or 7:30 PM.  For non-members there is a drop-in fee of $3/person to play in the morning – the courts are open to the public for free in the afternoon.  Membership fees are either $10 per full or partial month or for calendar year 2023 the annual membership is $75. If you are interested, we have a New Players' Clinic with instructor, typically on Fridays starting at 11 AM, but often available at other days/times, please contact Phil Sumner at [email protected]. There are extra paddles on hand for you to come and give it a try.   
---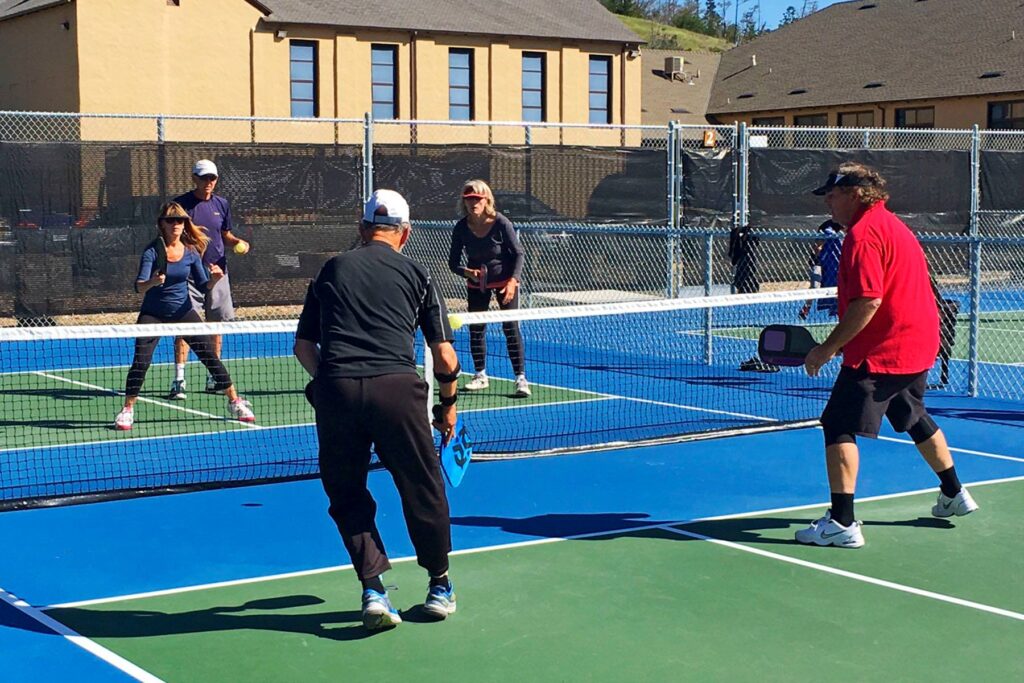 BOARD OF DIRECTORS
Cambria Pickleball by the Sea, Inc. is a 501(c)3 non-profit corporation with tax-exempt status from IRS and the State of California.
The Board of Directors/Officers are: Rich Davega, President
Gayle Jenkins, 1st Vice President (Webmaster)
Rick Oyler 2nd Vice President
Deanna Straugh, Treasurer
Ali Vassigh, Secretary
Gregg Whitfield, USAPA Ambassador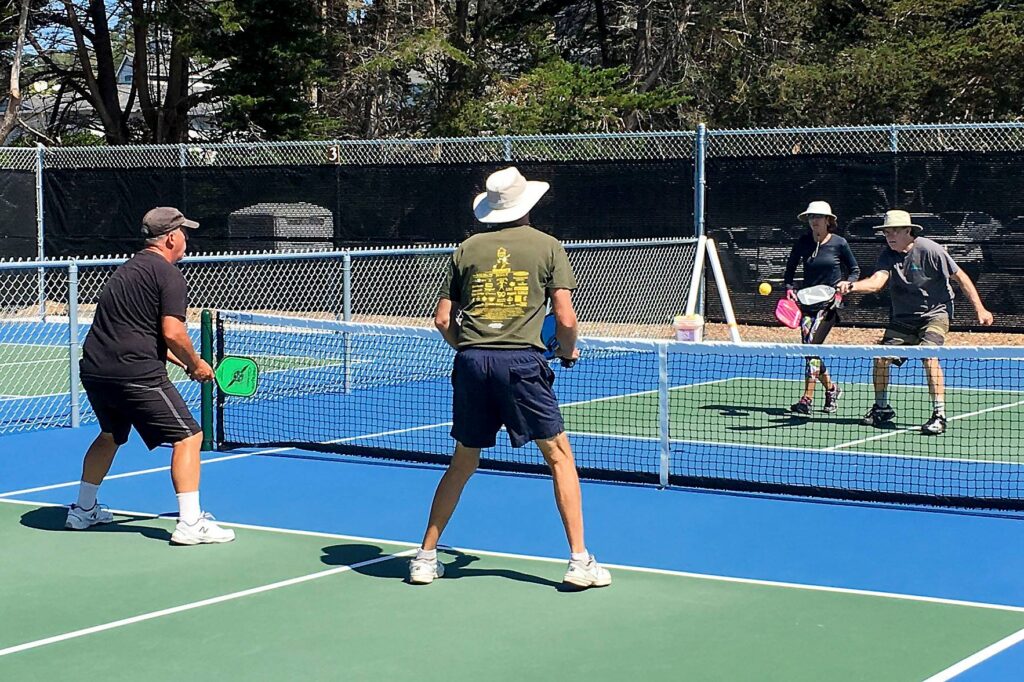 ---
---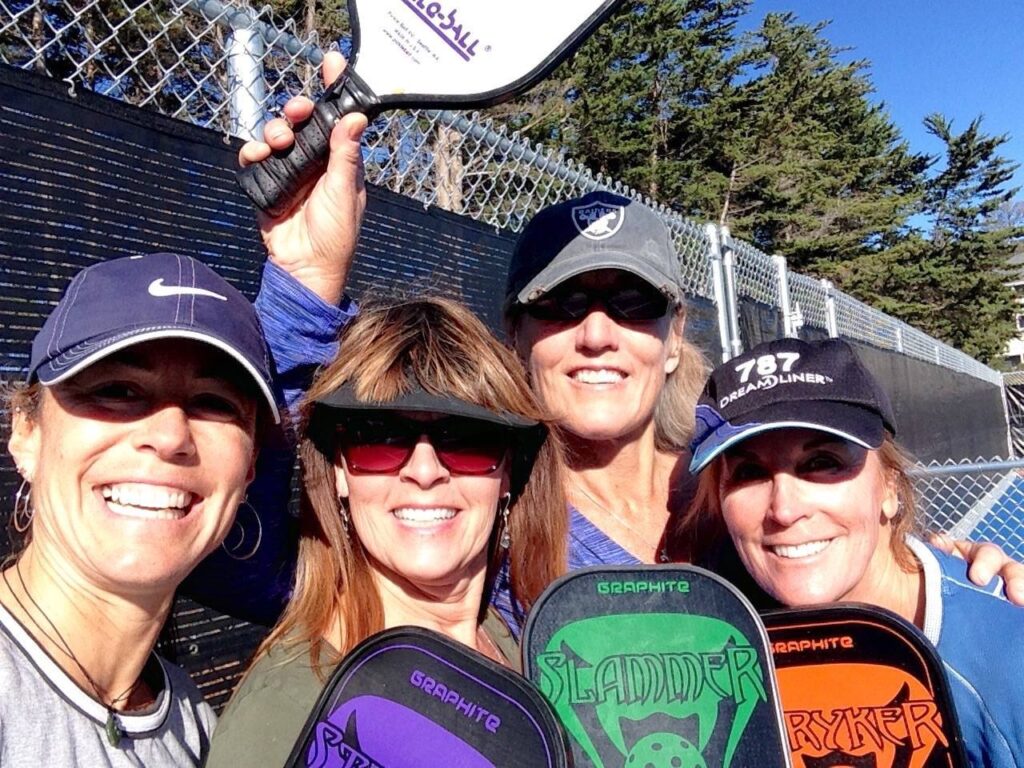 JOIN THE FUN!
Whether you are visiting Cambria or live here, come and play Pickleball with our members. We love meeting new people at the courts and enjoy the camaraderie. The daily drop-in fee is $3/person. If interested in becoming a member – the membership application is located under the Documents tab. There are some great discounts being offered to members from some of the best pickleball equipment vendors — the discount codes are available to all members on the Members Only page of this website. It's a great way to meet other Pickleball enthusiasts and make new friends.
Below is a sketch of our Field of Dreams dedicated pickleball courts built in 2015 at the Old Grammar School, thanks to so many generous donors.
---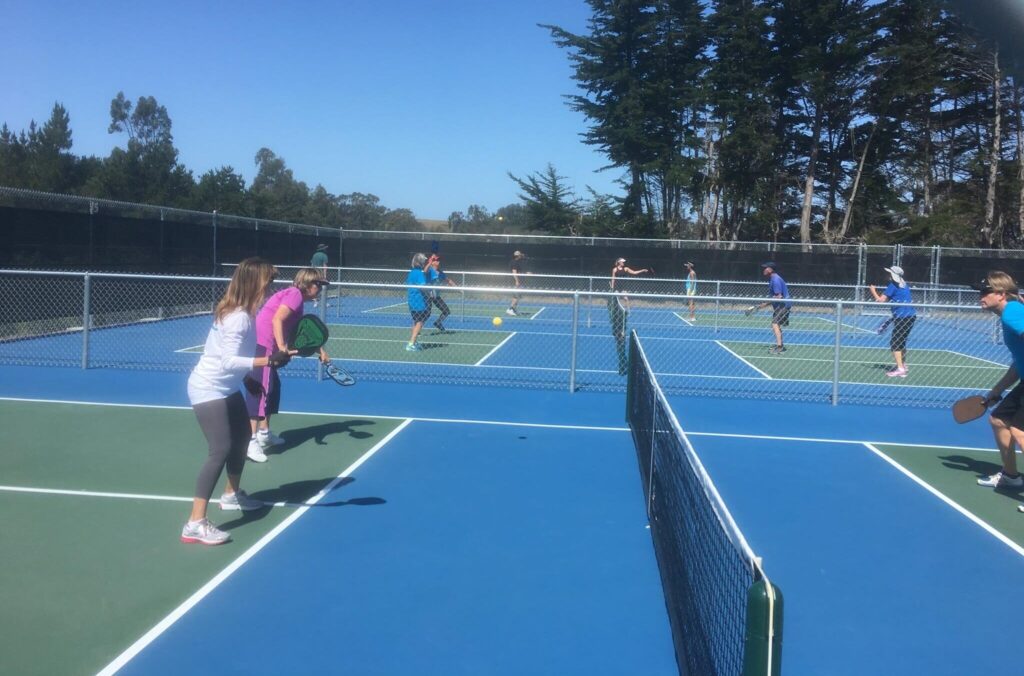 Reminders
No food or beverages are allowed on the courts. No pets are allowed on the property which is school property (other than service animals). Thank you for your cooperation on these items.
LOCAL MEMBERS: Court Security Volunteers are needed, so please sign up using the sheet on the shed!!!
---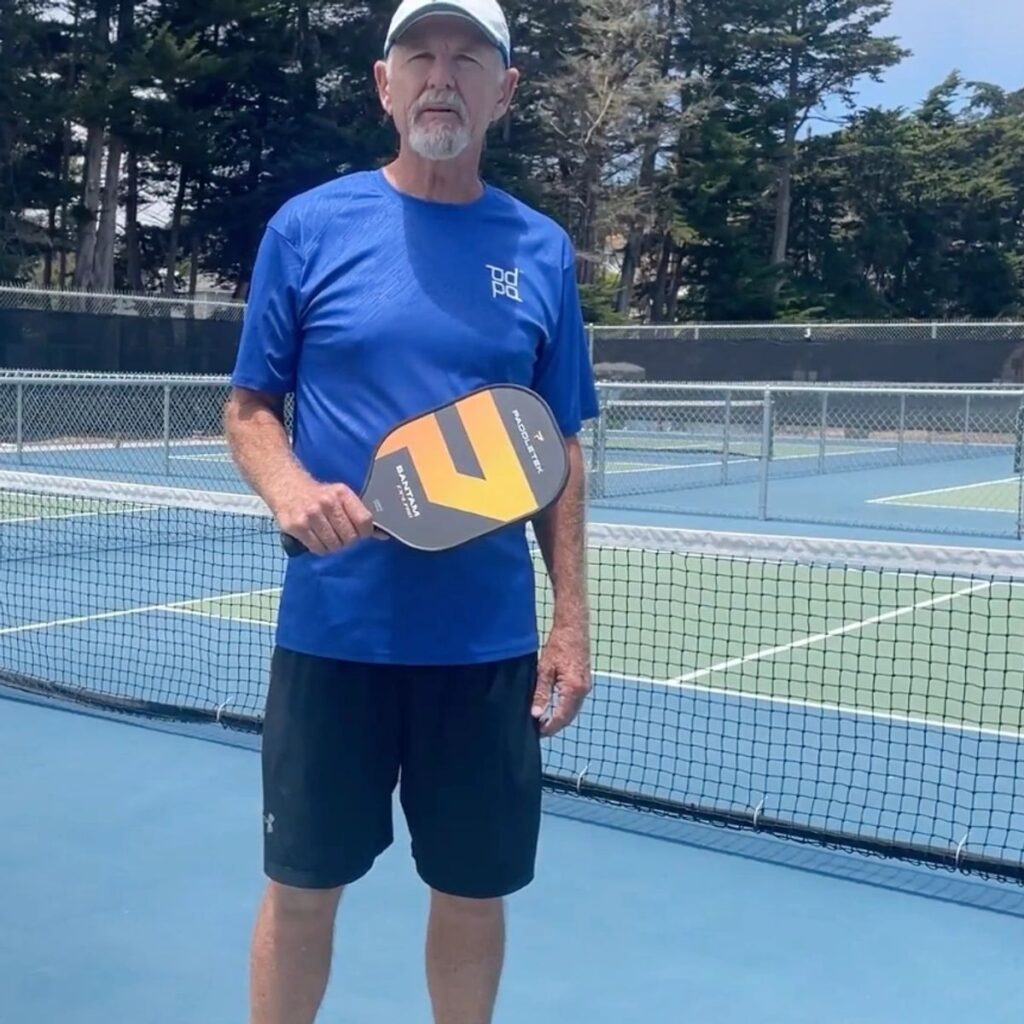 Hi Pickleball Friends,
My passion for pickleball led me to develop an instructional website. It is my heart's desire to see players at all levels learn the mechanics of how to hit the specific shots and understand the strategies to play an efficient game. For the price that top pros charge for a one hour lesson, this website has 90+ videos and over 7 hours of valuable content to help you improve your game. Please check out the website and I hope that you will see the value and I would appreciate your support.
Gregg Whitfield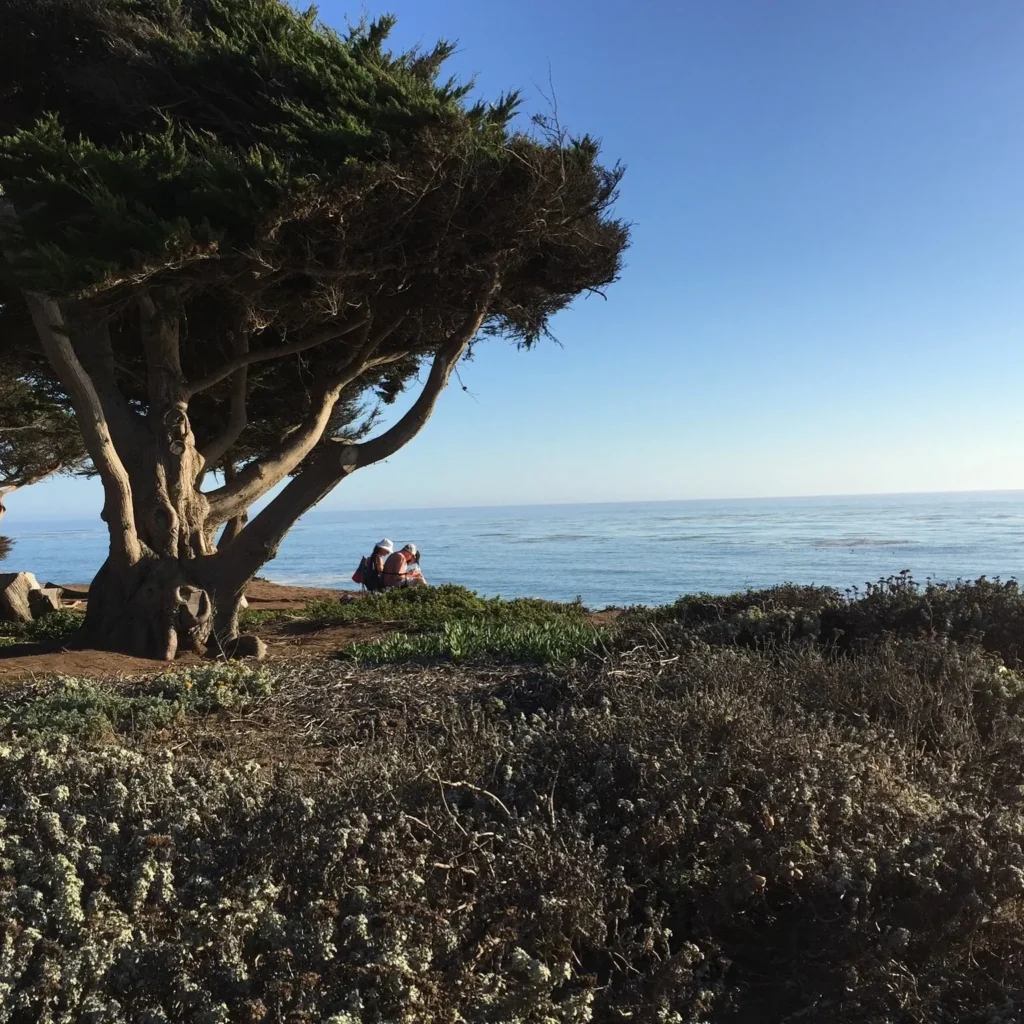 Cambria is a seaside village located on the Pacific Ocean midway between San Francisco and Los Angeles on the California State Highway 1. The area has beautiful rocky cliffs and beaches and includes the Fiscalini Ranch Preserve, a 430 acre park that separates Cambria's East and West Villages and protects over a mile of spectacular Pacific Ocean coastline. Hearst Castle is located approximately six miles north and the Northern Elephant Seal rookery at Piedras Blancas is fifteen miles north. The CDP had a population of 5,678 at the 2020 census, down from 6,032 at the 2010 census. (Data courtesy of Wikipedia)
Map to the Pickleball Courts and lots of FUN!